Boats and fish market
Our boats for fishing and the fish market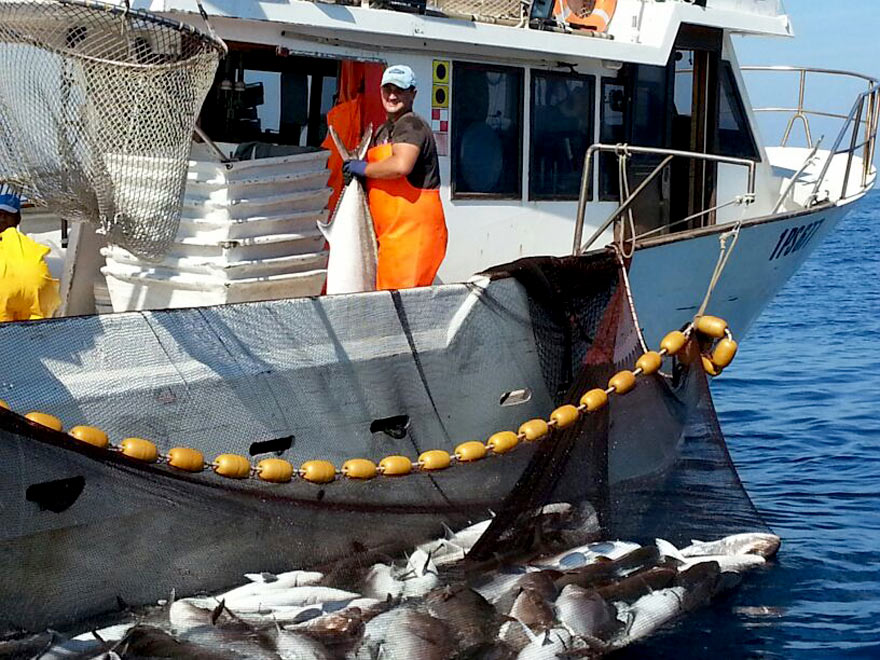 Where fish is our business!!!
We've been a family of fisherman since 1920 and restauranteers since 1948. Thanks to our experience and to our family orginated business that has been passed down through several generations, our sector has developed further and in this moment, to satisfy the needs of the market and of our clients, we have several boats to cover different types of fishing:

1) Two boats for "small fishing", called so because the fishing is done close to the shoreline, this gives us products such as small snails, cuttlefish, marmora, and in the summer when the fishing trawling is banned for biological reasons, it gaurantees us high quality fresh fish.

2) Two clam boats that allow us to offer fresh clams.

3) And finally, two new boats, to fish bonito on the surface and with the capability of fishing at night with seiners.

Since 2015 it is possibile to buy all the fish just fished from the "Tartan" and "Pilar" boats directly at the fish market in Fano's port, fish direct off the boat, from the Adriatic, at the Fano port directly to our dishes ready and served for you.
Boats and fish market
Hotel Ristorante Marinella: Boats and fish market